The story of Armen and his music is best explained by a look at his experiences playing different styles of music and where that led him. Use the style heading links below to examine this history. The free style music section is of particular importance.
Free Style Music Jazz Latin & Brazilian Middle Eastern New Age
Popular World Music Christian
This was a style of music being played in New York; mostly in the lofts of Manhattan. Improvisation and spontaneity were at the core of this style of music which was played frequently in lofts around the city during the late sixties. This was an important time for Armen because it was at this time that he made a shift from being a drummer to being a percussionist. That is a shift from playing a standard drum kit with sticks to using hand percussion instruments. As the music industry was expanding during this period it was discovering that this new dimension of percussion sounds could add a whole new texture to any given musical piece. A perfect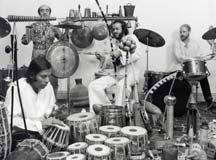 example of this was how Armen got the gig with Herbie Mann. Pat Rebillot was the music director for Herbie Mann's group a the time and he recommended Armen to add some percussion for a recording Herbie was working on. On the recording date Herbie wanted to add a little tabla or something at the end of one of the tunes. Armen suggested that he play during the whole tune. They did this and Armen added all kinds of percussion textures throughout the tune. Armen's inner spiritual energy and creativity impressed Herbie so much that after the first take Herbie asked Armen if he had a passport and could he go on tour with him across the US including Hawaii, Australia, Bora Bora and Japan.
Not only did these percussion textures open up new dimensions to the music but it acted as a catalyst to inspire others. For example Armen was auditioning with many other conga players for a part in a Broadway play (Neil Simon's "The Good Doctor"). Rather than show his conga skills he showed the musical director and composer Peter Link what he could do with other forms of percussion. Peter Link liked it so much that he wrote new parts for the score and Armen got the gig.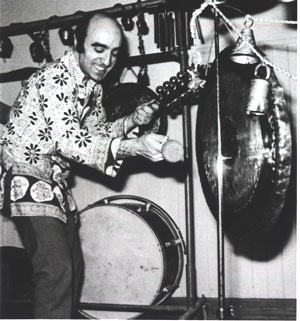 It was these kind of positive experiences that led Armen to shift from drums to percussion. He felt he was on the right track. During this time Armen was a member of a group called Free Life Communications. This was a collective of many musicians including Dave Liebman, Richard Beirach, Michael Brecker, Jack Dejohnette, Ralph Towner, Dave Holland, Bob Moses and many others.
Some of the other "Free Style" players Armen played with were Perry Robinson, Mike Mahaffay and Mark Whitecage. Top
Some of the jazz people Armen has played with are Roy Ayers, Robert "Bootsie" Barnes, Ryo Kawasaki, Dave Liebman, Herbie Mann, Joe Farrell, Mark & Frank Marino, David "Fathead" Newman, Pat Rebillot and Woody Shaw. Top
Some of the Latin and Brazilian Players Armen played with are Andy Harlow and Herbie Mann.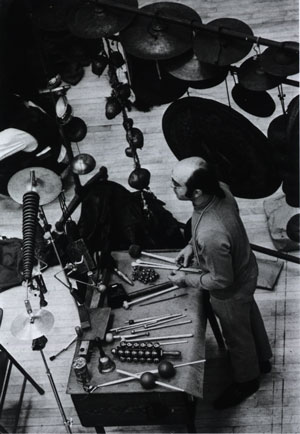 Top
The only Middle Eastern artist Armen recorded with was Gus Vali but he performed with many others.
Top
Armen was a member of a new age group called Soundscape consisting of Armen, Chris Wyman on synthesizers, Keith Johnson on synthesizers and flute and John Best on alto saxophone, hammered dulcimer and synthesizers. Top
Some of the popular artists Armen recorded with were Leonard Cohen, Matt Garbo, Kayle Brecher, Joseph Margie and on a unique recording by the actor Richard Harris reciting the poetry from "The Prophet" by Kahlil Gibran. Many of the recordings I did with Herbie Mann fall into this category as well. Top
"Gagaku and Beyond" was a recording that Armen did with Herbie Mann that falls into this category. Top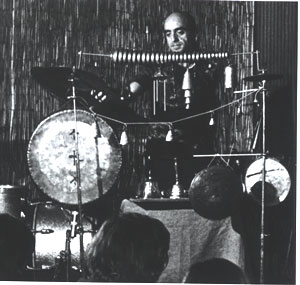 Armen has recorded several albums with Tennyson Walters of contemporary Christian and gospel music. Top